DANVILLE, Va. — The Danville Otterbots welcomed their furry, four-footed friends to American Legion Stadium for its first ever Bark in the Park event Wednesday evening.
"When it comes down to it, you don't want to leave the dog at home," said team owner Ryan Keur. "You're having all this fun at the ballpark, might as well let the dog enjoy it too."
Although the Bots (3-3) fell 4-2 to the Pulaski River Turtles (2-4), canine fans enjoyed the game for just $2 per pup.
"Bark in the Park to me has always been one of my favorite nights at the ballpark," said General Manager Austin Scher. "For a lot of people, when you work a day job and have your dog stuck at home, once you get home, you don't want to leave your dog again."
The Otterbots' mantra of inclusivity extends beyond just human fans.
"For us, it's about creating an atmosphere where everyone is welcome and feeling as comfortable as possible," Keur said. "Sometimes, that means bringing your dog to the ballpark. For us, on a Wednesday night, there's nothing better than coming out to enjoy a baseball game with your dog."
Scher agreed, saying, "The ballpark is a place where everyone should feel like they always belong. If you're a dog person, you belong here."
Fans can expect a Bark in the Park event at every Wednesday home game this season. Coupled with Thirsty Thursday and a slew of other themes and ballpark happenings, every night will being a new memory for fans in Danville.
"Our staff is working really, really hard to build memorable moments for every single one of our games," Keur said. "The way we look at it, we have 27 openings and we're trying to have 27 different reasons to come to the ballpark."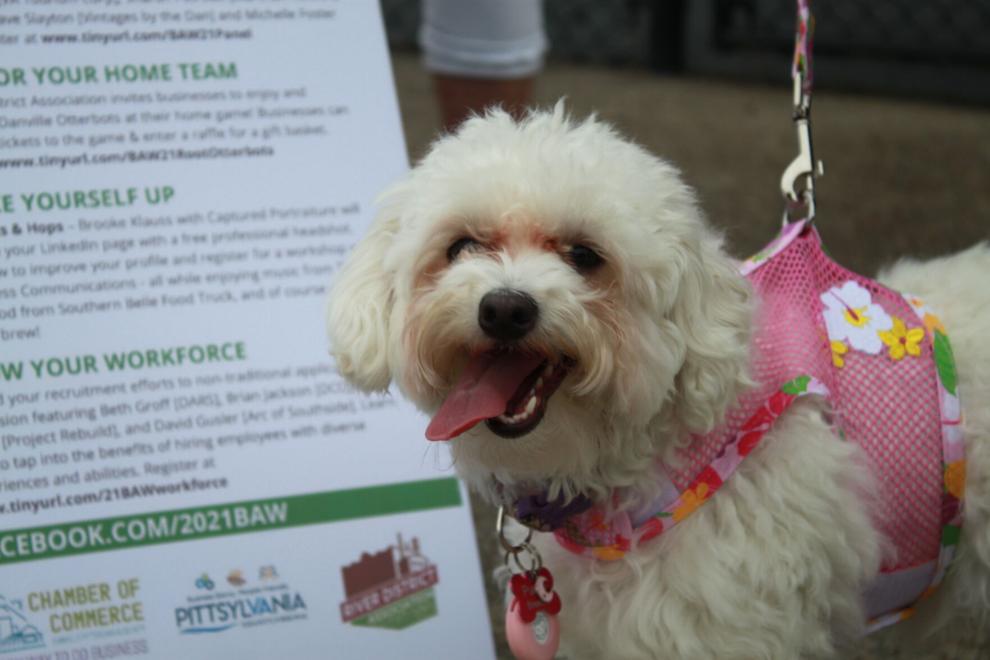 Scher noticed that, for most dog owners, their dog is their child.
"All of those people might want to come out to a ball game, they might want to get a beer and a hot dog, but if they're not going to be able to bring their dog, are they going to be able to come out?" he asked. "To be able to come home after a long day at work, pick up your dog and go enjoy the game together, that's where the onus of the nights came from."
Dogs of all shapes, sizes and colors came out to the park Wednesday night, making their presence known in the crowd. The Bots saw an excellent turnout despite a lingering fear of rainfall.
"We want to have as many dogs, as many people, as many fans as possible. I'll have to check with the league and see if dogs count toward the final attendance," Scher laughed.
Scher's mission is to give the entire region a reason to cheer on the Otterbots.
"If you are a person within a two hours' drive, we want you to have a reason to come out to the ballpark," he said. "We want you to have a reason to come cheer on your hometown team and if that means that your dog is going to come with you and have some water out of the concourse or take a picture with the mascot, all the more fun."
Keur added, "We love these dog nights. Our fans and their dogs can come out and enjoy a once-in-a-lifetime moment."