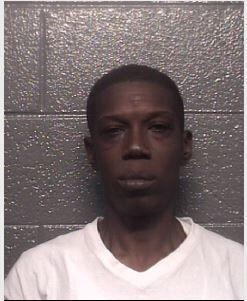 DANVILLE, Va. — After a nonstop investigation Saturday night, the Danville Police Department arrested 44-year-old Danville resident Willie Junior Coles in reference the fatal hit and run accident of a pedestrian on West Main Street near Lady Astor Street.
As a result of the investigation so far, Willie Junior Coles is being held in the Danville City Jail under no bond, charged with felony hit and run, and knowingly and intentionally possessing a firearm by a violent convicted felon.
With the public's help, Danville Police Department investigators have completed multiple interviews, located the suspect vehicle, obtained and served multiple search warrants, reviewed many video sources, and ultimately arrested the suspected driver, Willie Junior Coles.  
Unfortunately, although the suspect has been located, the next-of-kin for the 74-year old victim has still not been located, so police will continue to withhold his name at this time.
"Again, thank you to the community who provided assistance and our media partners for sharing the request for help since last night," the department said. "This investigation will continue while locating the family of the victim in this tragedy."
The victim was transported by EMS but pronounced dead at the Sovah Danville Medical Center.