DANVILLE, Va. and LA PLATA, Md. — In December 2020, a small, rural pet boarding business that was struggling to stay afloat amid the COVID-19 pandemic would get what they thought at the time was a lucky break. They could not have been more wrong.
A raw bone
Cindy Coulter, owner and founder of Maryland-based rescue R & T Loving Paws, sent 38 dogs across state lines to Danville Pet Resort on Ash Street between Dec. 15 and Dec. 17, 2020. At the time, it seemed like a godsend for 20-year-old resort manager Rachel Peters.
"We thought it would be great because they promised to pay. We didn't have any business at the time and COVID had hit us pretty hard," Peters said. "Cindy set the terms herself at $15 per dog per day. That is a lot of money for 38 dogs every day, for what she said would be a maximum of 60 days. It has now been more than eight months. She never paid."
Coulter owes Danville Pet Resort over $50,000.
"It was never our intention of things between Danville kennel and our rescue to have such a dispute," Coulter told the Star-Tribune. "Money was owed, but Danville kept all our dogs and did what they wanted to with [them] so really who owes who?"
When Coulter's manager and dog trainer Jonathan Hughes reportedly brought the 38 dogs to Danville, mostly pit bulls, he signed a standard boarding agreement on behalf of R & T Loving Paws specifying that the dogs would be sold for chattel if boarding invoices went unpaid.
"Basically, if you don't pay your bill, you don't get your dog back. That's standard," said Dana Nielsen, owner of Danville Pet Resort. "Even at the dry cleaner, it's standard business practice – you have to pay to get your stuff back."
Coulter blamed Hughes for the confusion, claiming she never would have signed the contract if she knew the ownership of her animals was at stake.
"Things with him became very frustrating because he would do things without our consent or make decisions that he thought to be okay," Coulter said. "Even more concerning, he was always losing paperwork and/or forget[ting] to give us things that were contracts or agreements and often rescues' records. He was not very organized with records."
Coulter did tell the Star-Tribune, however, that Hughes was "taking care of things in the meantime" while she was undergoing a move and medical complications.
Nielsen maintains that, by admitting she would not have signed the boarding agreement herself, Coulter must not have intended to pay at all.
"She said she never would have signed the contract if she knew, which is stupid," Nielsen said. "You'd only not sign that if you weren't intending to pay. I asked about the paperwork and she flat-out said she had never seen it nor authorized Jonathan to sign it when he brought the dogs initially."
Payment history shows Coulter's only remittance came when she wanted to repossess dogs from the pet resort – something she did five times. The other 33 dogs were either seized by registered nonprofit rescues or remain at Danville Pet Resort to this day.
Eleven of the 38 dogs are still under Peters' care, one of which has become her personal pet.
"The dogs have been difficult, but I wouldn't have it any other way," Peters admitted. "Otherwise, I never would have met my dog, Wilma."
Bad to worse
As coulter neglected invoice after invoice, problems within the pet resort went from bad to worse.
"We got blind-sided because we asked for files and photos of these dogs beforehand, and she was unable to provide any," Peters said. "That should have been our first red flag."
Danville Pet Resort began hemorrhaging money as they were forced to pay for food, vet bills and additional help out-of-pocket just to keep these 38 animals alive and healthy. And without accurate files, the dogs were riddled with hidden problems that only made the situation more unbearable.
"Cindy told us two of the dogs were bonded and should be kenneled together," Nielsen said. "We had to separate those two because they were going at it and there was blood everywhere. We have taken them to the vet after dogfights – one dog tore the tongue off another dog and we had to get it into surgery. These dogs had allergies, they were heartworm positive, they had so many issues we did not know about."
Nielsen has been in contact with attorneys in an effort to recoup the tens of thousands of dollars owed to her business, but worries even a victory in court would be fruitless.
"I have sought legal counsel, but there is no lawsuit at this time," Nielsen said. "I'm not getting money from someone who doesn't have any money, so it might be a huge waste of time."
Coulter has also obtained counsel, as she has active litigation with other boarding facilities like Danville Pet Resort in other states. Her total dues are in excess of $100,000.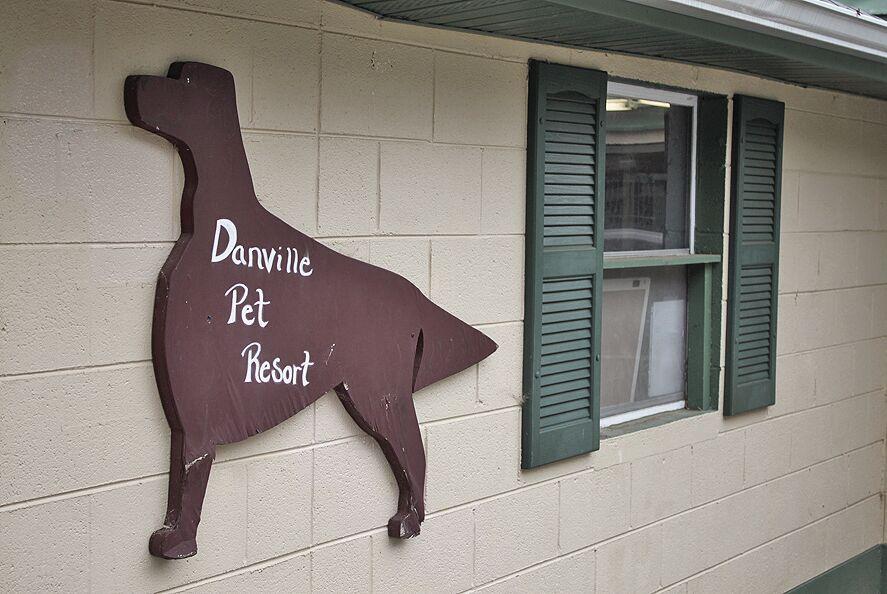 "Everything blew up"
Danville Pet Resort sent biweekly invoices to Coulter via email from December 2020 to February 2021. None were paid or acknowledged, according to Peters.
"Cindy never cared to ask how the dogs were doing, come visit them or meet us at all," Peters said.
It was in February that Nielsen tendered a certified letter to Coulter, giving her 10 days to pay up. Attached to the letter was a signed copy of the boarding agreement, where Nielsen's ability to confiscate the dogs was laid out.
"That was when everything blew up," Nielsen said. "To be honest, she is a bully. She came at me in attack mode."
 Peters said she felt victimized and claimed Coulter doctored screenshots of text messages and spread false rumors about her on Facebook.
"She turned on us and made us look like bad people when we were literally just a grooming and boarding business trying to make it," Peters said. "We are not a rescue, we are not a charity, but we are good people. We just want to see dogs get taken care of and go to a good home. Instead, she started to go off on us and bully us."
Cindy maintained that she was not liable for the boarding agreement and accused Nielsen of "stealing our dogs."
Despite the contract signed by Hughes, she said, "I told her she could not do that – our dogs are not her property collateral. They are breathing living souls and that wasn't right."
Only half of the 38 dogs were ever posted on the R & T Loving Paws website, according to Peters.
"The rest were warehoused in our kennel," she said. "Some of the dogs we now own are on her website to be adopted out even though they are not hers legally."
A sigh of relief
After 165 days of tumult, Danville Pet Resort felt its first inkling of relief when Jessica Cook of Margaret's Saving Grace Bully Rescue, a 501(c)(3) out of Maurertown, Virginia, made an emergency plea for assistance online.
"We need immediate assistance for 19 dogs that were dropped at a Virginia kennel by a Maryland 'rescue.' You read that right," Cook said May 29. "Please do not send any more dogs to R & T Loving Paws Rescue. Stop sending dogs here immediately...Stop donating to this rescue, immediately."
As soon as the emergency call heralded, Peters got to work.
"I made bios for every single one of the dogs and took photos of all the dogs myself to get the word out about our plea for help," she said.
Without wasting a moment, Southwest Virginia nonprofit Angels of Assisi made the 100-minute commute from Roanoke to Danville to intervene.
"By the time we got to Danville, there were probably still 15-20 dogs on-site," said April Saunders, director of the Angels of Assisi Adoption Center. "I was taken aback by the fact that 38 was the initial number. That is a huge number of dogs. I really wish we had heard a lot earlier."
Saunders said her organization took a load of pit bulls back to Roanoke the very first day they came to Danville. 
"A lot of them were on the thin side," Saunders said. "We reached out to Humane Society of the U.S., and they shipped in hundreds of pounds of food because they were so thin."
Nielsen said she is eternally grateful to Angels of Assisi for bearing her burden, something that allowed her to keep her business right off Piney Forest Road open and operational.
"Once Angels of Assisi got involved, it has been awesome because these folks are true angels," Nielsen said. "They truly want the best for the dogs. They have just been absolutely amazing. These dogs are actually getting a chance to have a life outside the kennel. They can't live in a kennel forever, and that's why these rescue groups exist, to find a wonderful place to for these animals with special needs to go."
Saunders echoed Nielsen's praise right back at her.
"These dogs were dumped off on Dana, and it's not her job, but she stepped up and paid out of pocket to get every single dog healthy," Saunders said. "Bless her for everything she did for those dogs. She is a wonderful woman."
Now, Saunders has adopted out all but two of the dogs she rescued from Danville.
"Those two are here and happy and doing great," she said. "They've gained 10 pounds each. They are happy and healthy and we will find them wonderful homes, too."
Along with the adoption center, Angels of Assisi offers a farm sanctuary, community pet hospital, rural veterinary clinic, cruelty investigations unit, disaster response team and a safety net program for those needing temporary help due to domestic violence or emergency situations.
The organization has rescued 1,750 animals and facilitated 25,000 rehabilitations and adoptions. Pit bulls form R & T Loving Paws are counted among those.
Coulter said that giving the dogs to Angels of Assisi only made their lives worse.
"In the end, [Nielsen] gave them away to another rescue and claimed we abandoned them...they did not deserve that," Coulter said. "We promised them a better life and had all our money poured into them. We would [have] been happy to work out the financial details with Dana even though we had no contract if she would have worked with us. Instead, she brought so much disheartening sadness and unnecessary stress and undid all our good works and hard work."
A concerning trend
Paulette Dean, director of Danville Area Humane Society, helped connect Nielsen and Coulter when she heard there was a rescue in Maryland that needed temporary holding space. It's a decision she deeply regrets.
"I knew that Dana had space at the resort, so when I heard that a rescue group needed temporary space, I put her in touch with this woman," Dean said. "Now, of course, I wish I hadn't."
Dean said she's noticed a growing problem with taking animals over state lines for shelter or boarding – every single state in the country has an overabundance of animals, mostly dogs, that are picked up from shelters and transported to various rescue groups both legitimate and illegitimate. R & T Loving Paws is not a registered tax exempt organization, according to the IRS, although it is labeled "Nonprofit Organization" on its Facebook site.
"I believe that the woman probably should be investigated very closely by authorities," Dean said of Coulter. "If she travels form state to state, it would be hard to track her down, and that's what she wants. This may be a good start of more authorities getting involved and putting regulations on more rescue agencies."
Nielsen also believes Coulter never intended to repossess the dogs, at least not via the proper channels.
"That's what she does, she preys on these small businesses like ours. We are in rural Virginia, far form where she's located," Nielsen said. "Cindy needs to be shut down. There is no doubt about that in my mind that what she's doing is wrong. She needs to be shut down immediately."
Saunders said she too has noticed this disturbing trend.
"It is typically owners dropping a couple of dogs off and not returning, but before the Danville rescue, we did another rescue and it hit very close to home," she said. "Another young woman was fronting as a rescue, claiming to be a nonprofit and accepting monetary donations, and she did the exact same thing. Unfortunately, I don't know if it's becoming more prevalent or if more people are becoming more involved in it, but we've seen these two cases in the past three months. It is definitely a thing."
In May 2021, return rates on "pandemic pups" had increased by 82.6 percent over the previous year in the U.S., according to Best Friends Animal Society.
Adoption fees
Peters said that another "red flag" was Coulter's $450 adoption fee.
"Her adoption fee was quite high. $450 seemed like too much money for an adoption," Peters said. "She knew from the very beginning she would have problems paying for that, but she was not honest with us about that upfront."
 Coulter said $450 wasn't even enough to make a profit.
"The average rescue dog cost us approximately $750 to $1,200 just prior to being available for adoption," she said. "Additionally, 85 percent of our rescues required spay, neutering or heart-worm treatments that added anywhere between $800 through $2,000 per case. Not to mention supplies such as flee and tick meds, heart-guard, deworming meds, toys, blankets, food, shampoo and more."
Coulter said her rescue has seen some majorly costly cases where she paid out $32,000 over a six-month period, and another case where she expended over $12,000 just to save a German Shepard's life.
"All this was with no funding, grants, donations, pledges – nothing – all of it out of our personal pocket," Coulter said. "All this to make a difference and find them forever homes. We never made money – it isn't about that, although many would have you believe we do or did. We would be happy if we just broke even. Wouldn't that be nice? All our adoption fees [go] right back into support of our rescue or to sponsor another rescue."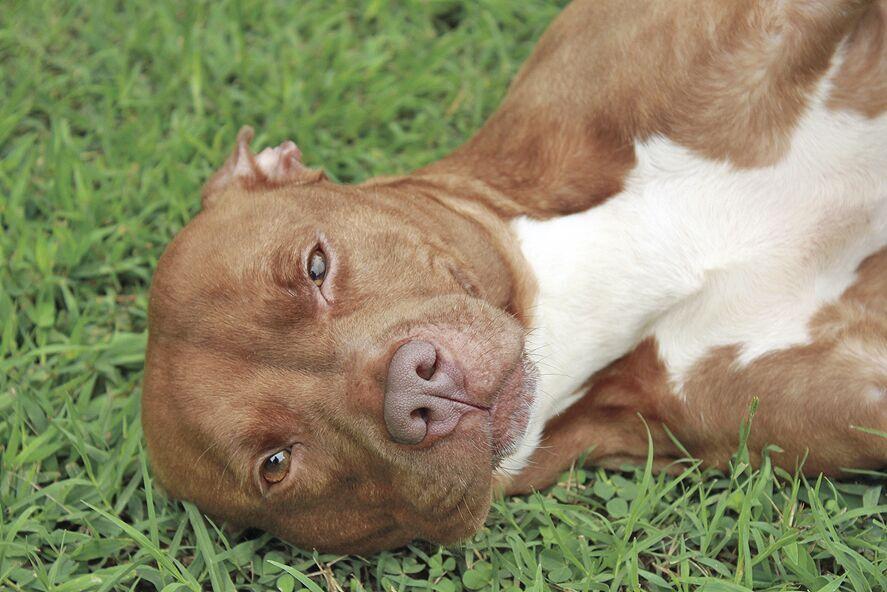 "We are in trouble"
After the COVID-19 pandemic hit, it became quickly apparent to Coulter that money would become an issue. Starting in July 2020, she watched helplessly as $80,000 of savings dwindled away.
"Imagine running out of money and delays in our family income and benefits that mostly supported our rescue too. It had 'We are in trouble' all over it," she said. "We never anticipated that this would happen and certainly did not plan for it too, so when money started becoming a concern due to lack thereof, we reached out to many other local rescues for help."
Coulter even tried her hand at a fundraiser on the social media application TikTok, but to no avail.
"In July 2020, things became most difficult when the real challenges and change came to our family. This was when things did not go according to plan by far," she said.
A nasty hand injury required eight surgeries and an amputation. At that time, Coulter was already in need of knee surgery, and was in the process of medically retiring from the military after 24 years of service while raising children with special needs. During the pandemic, she found it difficult to obtain loans, Veterans Affairs benefits and unemployment benefits.
"It's been extremely overwhelming to deal with that, rescue demands, family matters and a few family deaths during this timeframe too," Coulter said.
Nielsen is confidant Coulter is using COVID-19 as a meaningless crutch, she said.
"She was lying. She does not have the money and she never did have the money," Nielsen said. "I haven't seen any money from her. The COVID excuse...She's a piece of work."
The Great White North
Coulter had a plan all along – to hold the dogs in Danville for 60 days before releasing them to a rescue in Canada. Dean recalled this as a part of the original plan.
"I was told they had a place to go somewhere in Canada," Dean said. "The story I had was that there was a shelter that was willing to take these dogs, they just needed a temporary place because of some quarantine issues."
Coulter said her plan to send the dogs north was on track until the COVID-19 pandemic saw international borders close within North America.
"Dana knew we were doing fundraisers and waiting on borders to be open, granting our dogs transfer to Canada rescues," Coulter said. "However, the timeline with closed borders were longer [than] initially told and Dana didn't want to wait – she demanded that we pay our entire kennel bill owed...and served me with notices of  'planned ownership' that the dogs were hers and no longer ours per the kennel contract. If I knew of such policy, I would [have] never agreed to sign such contract and did not when asked to."
Coulter said it was at this juncture that she pled with Nielsen to allow her a voice in the adoption process.
"I begged her not to do that. I wrote her a heartfelt letter and stated I would sign a promissory note if she just gave us back our dogs," Coulter said. "I asked Dana to at least allow us to qualify the adopters or send ours to assure they were going to good homes and she stated she was not a rescue."
Nielsen refused to accept money from anyone other than Coulter or one of her agents at R & T Loving Paws, as per the boarding contract. Coulter said she had attracted the attention of donors interested in diminishing her ever-growing kennel bill in an effort to repossess the animals, but the donors would only tender funds directly and would not give any money to Coulter.
"I am a business, not a rescue. There is a huge difference," Nielsen said. "I am not screening people nor am I a rescue. I am not vetting dogs."
In March, Coulter was able to regain ownership of five of the 38 dogs because Nielsen exercised the clause in the boarding contract that allowed customers to regain ownership after paying off their debt. Now, however, the staggering $50,000 owed all but prohibits Coulter from getting her hands on any of the other dogs. Of course, many have moved on beyond Danville Pet Resort anyway.
"Every time I sent an inquiry about how much [it would cost] to get our dog released because we had adopters, she always wanted in the thousands as she continued to charge us for boarding after she claimed the dogs were now hers," Coulter said.
A bittersweet dissolve 
Danville Pet Resort was not Coulter's only conquest. She ended up owing $60,000 to Countryside Kennels in Maryland, and is also fighting a pending lawsuit against Mt. Victoria Kennels, also in Maryland.
"In the last 12 months, I have not experienced a lot of humanity or kindness or exercise in faith or other people recognizing good works or values of others," Coulter said. After Angels of Assisi became involved in the Danville Pet Resort case, however, Peters said the exact opposite.
"We are a very small business in the middle of Danville. Not a lot of people know about us," she said. "This whole ordeal brought faith back to us that rescues are here to help and don't want to screw businesses like us over. Since December, we've had to turn away a lot of grooming and boarding business. We haven't had room for any new business, which has been a huge burden."
Since Margaret's Saving Grace Bully Rescue made its emergency call in Danville, the pet resort has received donations of food and toys from Chewy, courtesy of sympathetic strangers.
"They don't deserve to be warehoused in kennels all across the country," Peters said. "Cindy is not a certified rescue and it's a little alarming that we didn't know that. It was really hard – it was really hard to find people that wanted to work temporarily. I was doing so much of the work myself in between trying to find employees and on top of grooming by myself and taking care of clients' boarded dogs by myself."
Nielsen, who is Peters' mother, said she admires her daughter's strength through the entire process. Although she owns the resort, Nielsen lives in Utah. In fact, Coulter was reportedly in Utah last year and agreed to meet with Nielsen, but never did.
"She wasn't really reachable most of the time," Nielsen said. "She never even once came to see these dogs and did not provide what was needed for these dogs. Her facts are not facts."
The Association for Animal Welfare Advancement's transportation best practices guide states that it is the sole responsibility of the transporting organization to be prepared for any possible financial burden before transporting animals to a kennel, especially when crossing state lines.
"This brings up a whole different issue with rescue groups like this one," Dean said. "There are very good ones out there, many of which we work with, but as more shelters go limited admission and do managed intake, there is a bottleneck and a need for more rescue groups. So you have people who sincerely want to help the animals starting rescue groups. They learn very quickly that there are huge numbers that they would deal with, and that's the start of a lot of problems."
Peters said that, to her, the saddest thing is the similarities she and Coulter share on a human level.
"I feel like Cindy should have been one of the people who understood the most, because she was struggling with money too," Peters said. "It stabs you in the back knowing she had these financial issues but was okay with putting all these issues on us."
During the first six months of the pandemic, Coulter said she survived well – adopting out 200 dogs and cats, a goat and a horse. But when things went south, she felt abandoned by every single person involved.
"It was a lot of late nights, long days and coordinating to get our rescues adopted," Coulter said. "Rescue is not easy, it's expensive, it's long hours, it's non-stop 24/7 and comes with much sacrifice. It's a labor of love, compassion and commitment. So we took a leap of faith and opted to do all we could to help more and others, but things did not exactly go according to plan as we had hoped."
Nielsen said her biggest takeaway is that R & T Loving Paws needs to close its doors for good.
"She needs to be shut down, we all know that," Nielsen said. "Anybody that has ever had any experience with her knows that. It's just not fair."
Coulter will maintain her innocence to the bitter end, she said.
"I want people to understand we did not abandon our dogs," Coulter said. "We very much loved them and care a great deal about them. We have fought for so many to keep alive and save only to have this happen – it just isn't right."