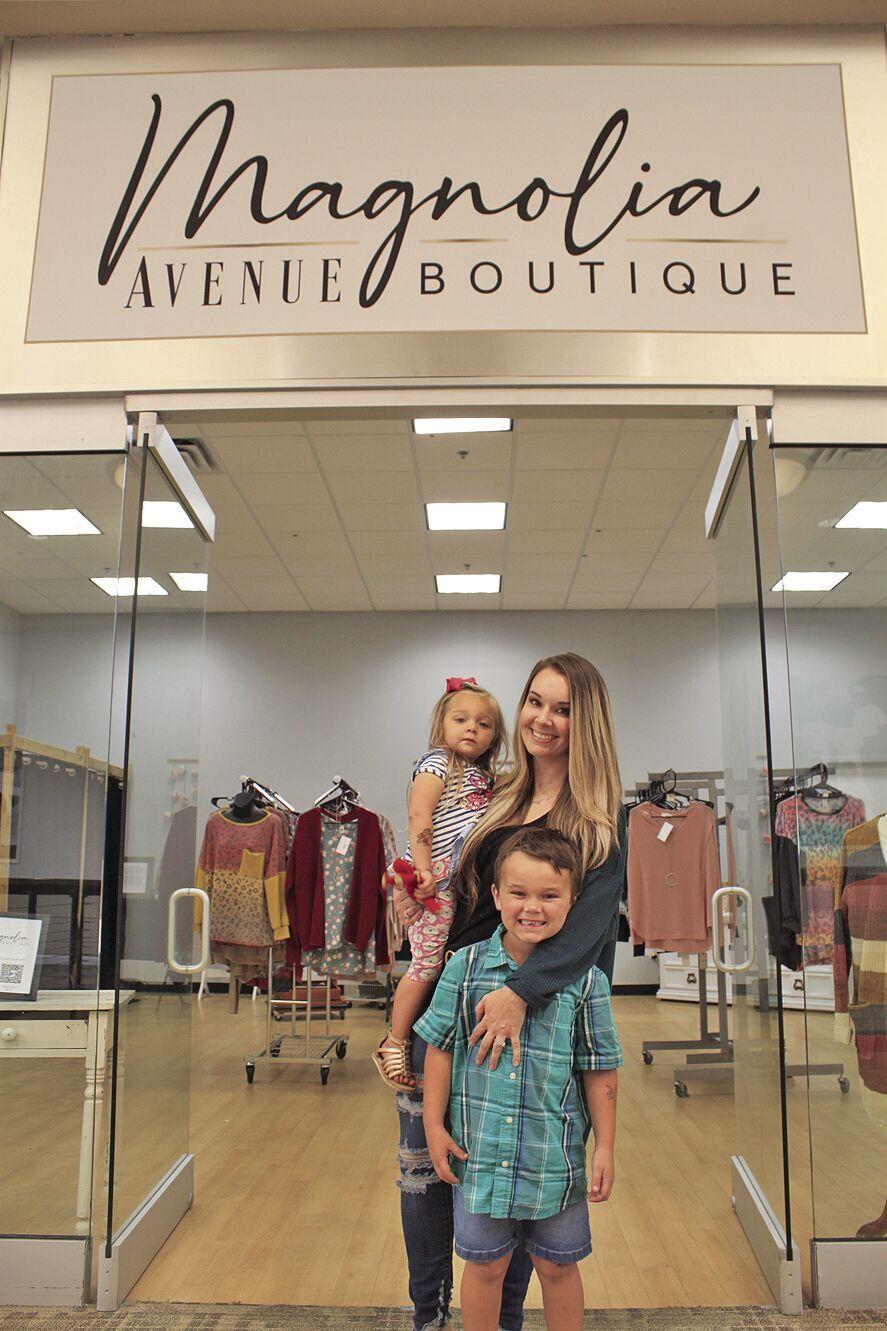 DANVILLE, Va. — Magnolia Avenue Boutique, the Danville-based online women's fashion retailer that was voted Best Boutique in Virginia in 2020, has opened a storefront on the second story of the Danville Mall.
Thanks to a grant from the American Dream Project that covers rental costs, business owner Kinsey Harris opened the boutique's first brick-and-mortar location as a pop-up on Oct. 1, where it will remain open for 12 weeks until Dec. 31. The American Dream Project is an annual pop-up contest that encourages small business success across America by connecting entrepreneurs with brick-and-mortar retail spaces.
When Harris founded Magnolia Avenue as an online shop in 2018, she had no interest in ever opening a storefront. That has since changed.
"It has been really neat getting to see more of our local customer base," Harris said. "My heart is still online, however, we are looking at expanding and maintaining a storefront after the pop-up closes."
Magnolia Avenue Boutique has attracted nearly 15,000 members online. Women who join the boutique's VIP club are privy to much more than women's clothing.
"The one thing that people always say when they come into our store or shop from us online is that we made them feel welcomed and we made them feel beautiful," Harris said. "So many women have really bad confidence issues, and social media has made that so much worse, so them finding a space online – they can come there and know that they are loved."
At a younger age, Harris disliked boutiques.
"I was never a boutique shopper ever," she said. "I didn't feel like I belonged. I would go in and didn't like the vibe I got."
Her experiences with high-end boutiques inspired Harris to open a store that offers the same fashion and accessories in a way that is welcoming and affordable to all.
"The ladies seem to really like it," she said.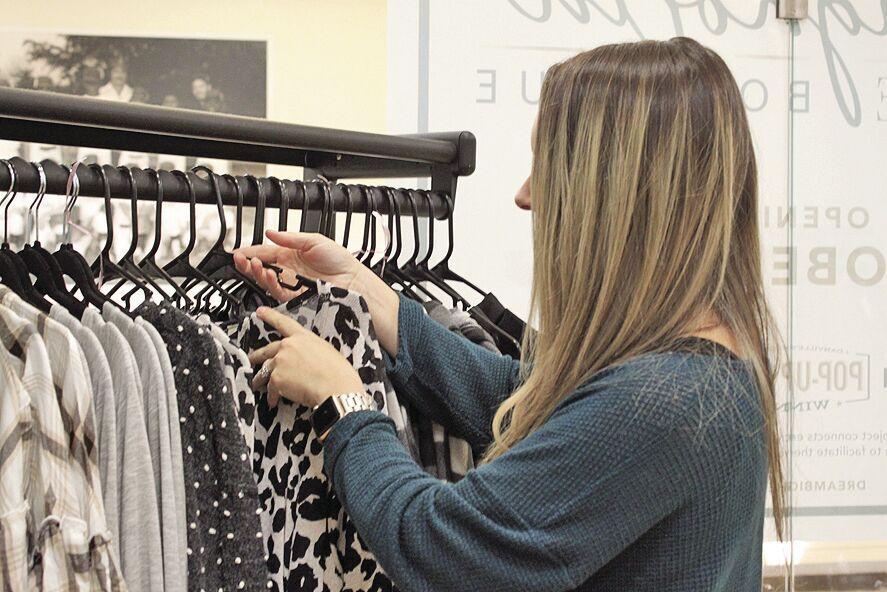 Harris has connected with many of her vendors while visiting fashion markets in Los Angeles. She looks to sell as much domestic apparel as possible, but it doesn't always coincide with her mission to stay affordable – especially during a global pandemic.
"It's hard finding American-made products, mainly because America doesn't have the ability to produce a lot of the fabrics that we need," Harris said. "We have to source fabrics from other countries. Since COVID happened, they have been trying to source from areas other than China."
Magnolia Avenue's vendors have started sourcing from Korea and Vietnam since the COVID-19 pandemic began in early 2020. However, stocking labels like White Birch and Heimish, Harris said, "We always try to bring in as much American-made as we can."
Unlike most other southern boutiques, Harris said she is committed to keeping costs down for her customers in the Danville area.
"It's hard to get people to understand the price increase that occurs for a USA-made product, and we try to keep our stuff as affordable as we can for people, so that's where it gets sticky," she said.
Harris spoke to her vision for the future of the business.
"We just want to keep providing what we're currently providing for people and expand so we can touch more lives," Harris said. "I know it's just clothes, but women all the time are telling us we changed their life because now they can look into the mirror and see something beautiful looking back at them."
Harris encourages customers to download Magnolia Avenue's Gold and White app. Potential customers can also visit Facebook, Instagram or ShopMagnoliaAvenue.com, email hello@shopmagnoliaavenue.com or visit the pop-up store at the Danville Mall by Dec. 31.