CHATHAM, Va. — Gov. Ralph Northam last month announced that Chad Shelton of Chatham had been appointed to the Virginia Board of Forestry (BOF).
Chad Shelton, vice president of the Virginia Loggers Association (VLA) and manager of H.J. Shelton Logging, Inc. in Chatham, will serve as advisor on the BOF to the Virginia Department of Forestry and the governor's office, representing the forest harvesting sector of the forest products industry.
"Chad Shelton's family has been in the Virginia forest products business for many decades," said VLA Executive Director Ron Jenkins. "Chad has been instrumental in so many different innovations and progress that's been made in Chatham. His contributions to the industry go far beyond the industry itself."
Amid working for H.J. Shelton Logging, a company owned by his parents, Lana and Howard Shelton, Chad pursued the challenge of having a state law changed.
"It was a tax law, which can get very complicated," Jenkins said. "He pursued it beginning at the local level, approaching the board of supervisors and the Farm Bureau and asking if they would support a tax exemption on forest harvesting equipment. The Farm Bureau, who had an exemption similar to this, agreed and supported Chad all the way through their entire legislative resolution process."
With the help of Del. Les Adams (R-Chatham), the Virginia House of Delegates, Virginia Senate and Gov. Northam unanimously approved the tax exemption into the state code on July 1, 2020. That was one of many things that led Shelton to be nominated and selected by VLA President Frank Myers for the VLA Logger of the Year Award. He was recognized on Aug. 6, 2021, at the annual meeting at Hotel Roanoke.
"I was pleased to learn that Chad Shelton was appointed to Virginia's Board of Forestry," Del. Adams told the Star-Tribune. "In recent years it has been my privilege to work closely with Chad and others in the logging industry to pass legislation that meaningfully improved Virginia's tax law for those who work in forestry. I know that in this new role he will represent his industry, and Pittsylvania County, very well."
Shelton attended his first BOF meeting last week.
"I am really green to this board," Shelton said. "I come into it not knowing what to expect. This board has representatives on it from the pulp and paper industry, pinewood soft timber, landowner groups and even a consultant forester."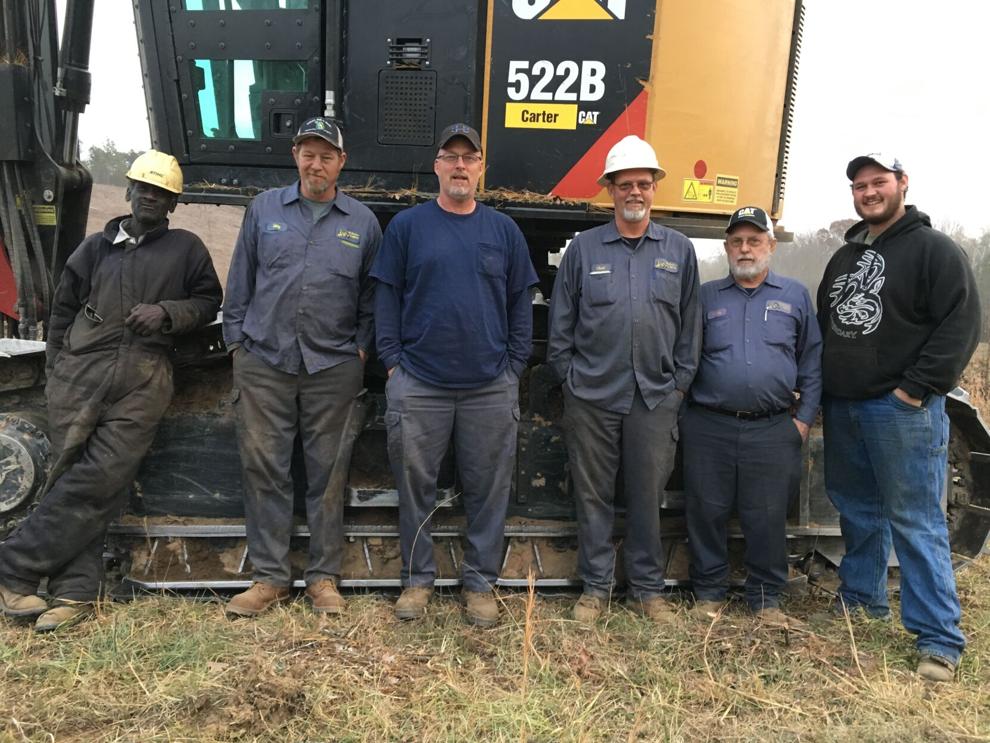 Shelton serves in the board's sole logger seat.
"This board is comprised of every aspect and corner of forestry from landowners to timber companies to harvesters," Shelton explained. "Our thought process with VLA was that we want the loggers' voice heard. That is my whole interest is to be able to put the loggers' perspective to this board."
The law Shelton helped pass is an opt-in/opt-out law. This means that, although it is now affixed to the state code, individual localities may decide to adopt it at the local level or not. Jenkins has now made it his mission to go county to county in Virginia, delivering presentations to county administration as to why they should opt in.
"It is always a great privilege when you meet someone in the industry that has helped not only his own business, but this certainly affected every Virginian in the state," Jenkins said. "We have 13 counties in Virginia as a result of that successful legislation that have changed or amended their tax code at the local level adopted that exemption."
When the legislation was in its infancy, Shelton worked with the Pittsylvania County Board of Supervisors, Pittsylvania County Farm Bureau and Pittsylvania County Commissioner of the Revenue.
"That support is so important," Jenkins said. "Each time I go out now, I am following that same model. I get a lot of support before I go into the county. He did that, and each of those persons in the county have played a major part to make the legislation happen and make it go smooth all the way through the General Assembly."
Shelton said he anticipated the appointment to the BOF after conversations with Myers, who served the board's timber harvester role for the six-year maximum term. Myers submitted a recommendation to the state forester and secretary of agriculture, who later sent it to the governor.
"We are very proud of Chad," Jenkins said. "Chad has done a lot for the industry."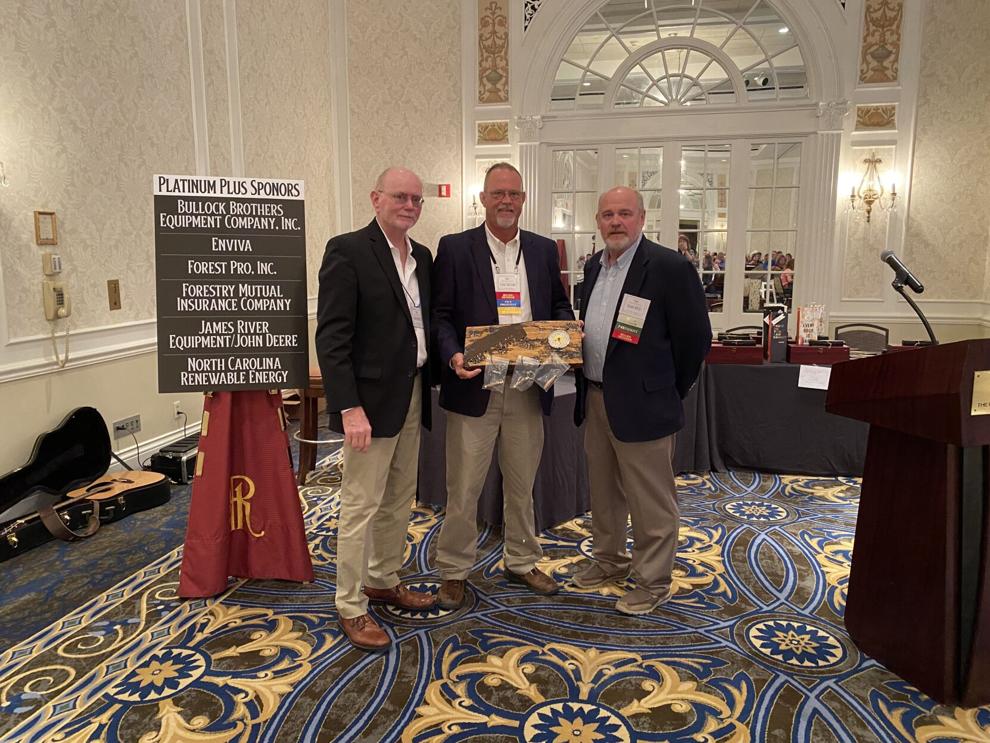 Shelton said that, in his new role, he hopes to dispel myths about timber harvesters.
"I have always just wanted to do anything I could to improve the image of the loggers," he said. "The public perception is not the best in the world in relation to people cutting timber. There is a management process to cutting timber and raising timber. Sometimes the public perception is that you're just cutting down all the trees. They don't realize the trees are being planted back – it's a crop that's being harvested."
Although Howard and Lana still own Chatham-based H.J. Shelton Logging, Shelton and his sister, Amy Tosh, are both committed to sustaining the success of the company –she on the office side, and he in the field. Shelton has devoted 23 years to the family business.
"My parents built this and started it from nothing," Shelton said. "I want to do whatever I can to keep it successful."