PITTSYLVANIA Co., Va. — Pittsylvania County man K.D. Flick's social club has turned into a small organization donating hundreds to local charities.
The 'Barn Breakfast Brotherhood' started as a Wednesday morning breakfast club, and Saturday night held a dinner that raised hundreds for children fighting cancer in Southern Virginia.
"This is just an extension of what we've done with the 'Barn Breakfast,'" Flick said. "We have the breakfast every Wednesday morning. Fellas in the neighborhood come, and we just eat a hot-cooked breakfast. We'll eat, drink coffee and talk."
Flick recalled the conversation that got his charity work started.
"One of the fellas said one time, 'Well hey, let me give you a couple bucks for breakfast.' I said, 'I don't want it.' He said, 'Well, if you're not going to take any money, I'm gonna stop coming.' So I said, 'Okay, I think I can come up with a solution for that,'" he laughed.
"So, we started putting out a tip jar and started collecting money for the charities—Masonic home of Virginia, Chestnut Level Baptist Youth Ministry and the Claire Parker Foundation. And this is just a finale for what we had collected already on the breakfast."
The Claire Parker Foundation, based in Altavista, helps provide care to children with cancer and their families.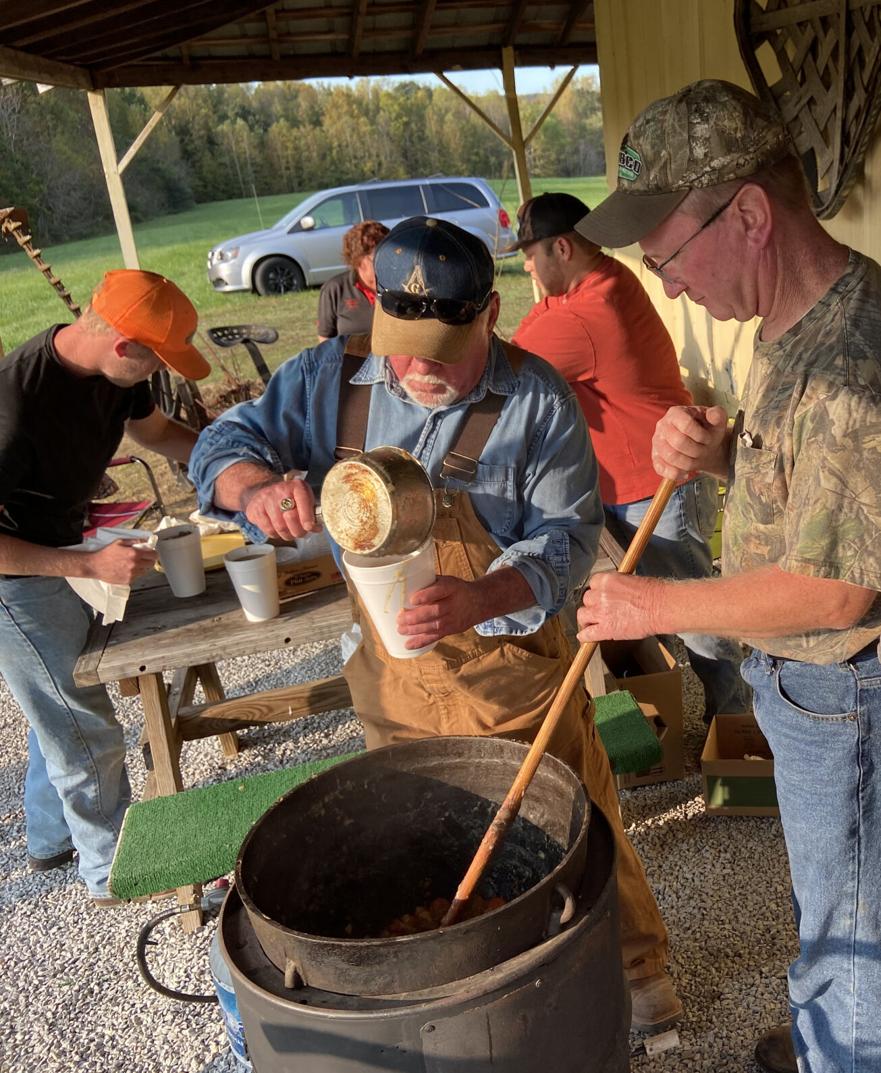 Flick is looking at donating somewhere between $700-$800 to the Parker House, he said. This will sponsor all the trim work in the house.
"It's a pretty big pot," he said.
The Claire Parker Foundation's Director of Programs and Family Services, Elizabeth Dowdy, attended the event at Flick's Pittsylvania County home and said she is thankful for their contribution.
"K.D. told me they had been raising some money for the foundation," Dowdy said. "The money that they're donating will go to some of our program—the care box program, creative therapy, birthday boxes and end-of-life, just to emotionally and financially support the families that we have. He reached out, and told us that they had raised some money and we are very appreciative of it."