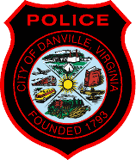 Danville Police arrested a 17-year-old for an armed robbery that happened Thursday morning. 
The victim was outside of his home in the 200 block of Wheatley Road about 11:15 a.m. when a male approached, displayed a handgun and demanded the victim's wallet. The victim complied and the robber ran from the area leaving the victim unharmed.  
The victim called 911 and officers surrounded the area and began a search for the suspect. Several neighbors provided eyewitness information and surveillance with the responding officers.  Police found the suspect nearby and arrested him after a short foot chase.  
The information that neighbors supplied was crucial in helping officers locate and identify the person responsible for committing this crime. Investigators charged the juvenile with robbery and took him to the W.W. Moore, Jr. Juvenile Detention Home. 
The city of Danville has experienced seven robberies this year and police have made arrests in all of those cases.