CHATHAM, Va. — Mike and Kathy Rowland were tucked away in their Chatham home Saturday, braving last weekend's ice storm that left thousands across Pittsylvania County without power. Suddenly, they both heard a deafening crack.
"It was loud when it fell, trust me," Kathy said.
A massive tree on the Rowlands' Cherrystone Road property had fallen in the storm, crushing a Pittsylvania County school bus and suspending it mid-air, where it remains.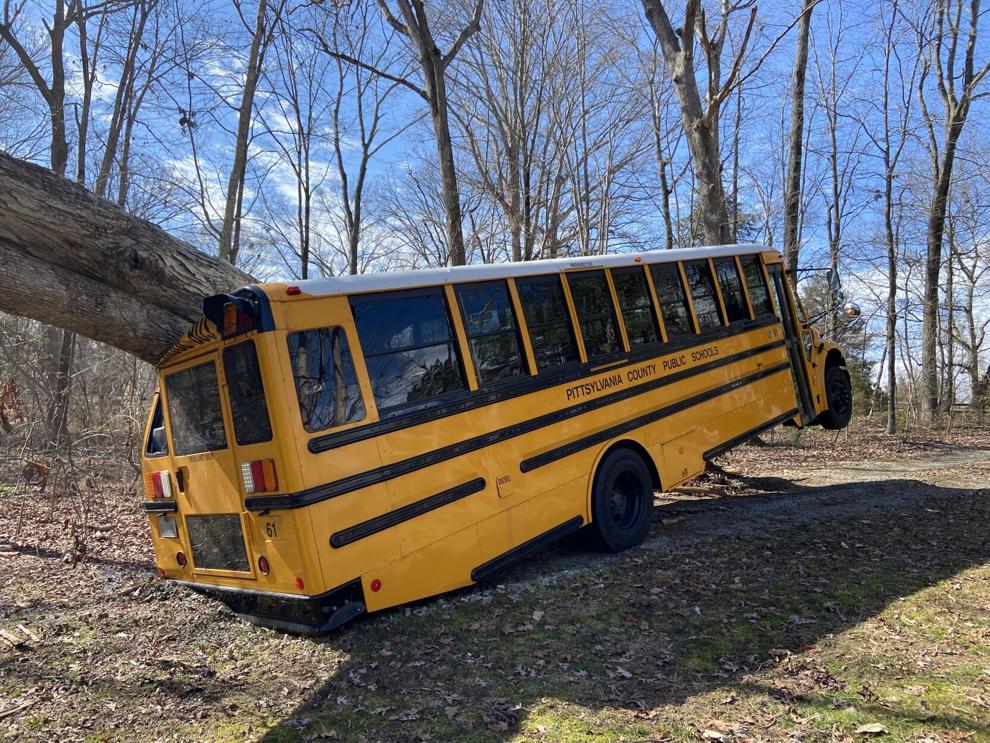 "I was in the house when it happened. I heard it hit the house," Mike recalled. "The tree smacked the house too. There was just a little damage, a branch knocked a hole all the way through, about as big as your finger, just above the shutter."
Mike said he's been waiting for PCS to take action, but that may not be for a while, as a second ice storm has rendered a state of emergency in Pittsylvania County to begin late tonight.
"The school [Chatham High School] just opened back up," he said. "The bus shop right up here didn't have power, so they haven't been open. They're working on it with the insurance company."
The plan is to hook a wrecker up to the front of the bus, pull the tree off and then let the bus down.
As it stands, the bus is serviceable to be repaired rather than replaced. The frame of the bus is segmented, and because the engine and inside of the bus are intact, it could be as easy as replacing panels and lights on the back of the bus before it hits the road again.
Mike laughed at the attention rubberneckers have given his quiet Cherrystone Road property since the accident occurred.
"One time it was five cars out there, windows rolled down, cell phones out, taking pictures," he said.
No one was injured in the incident.