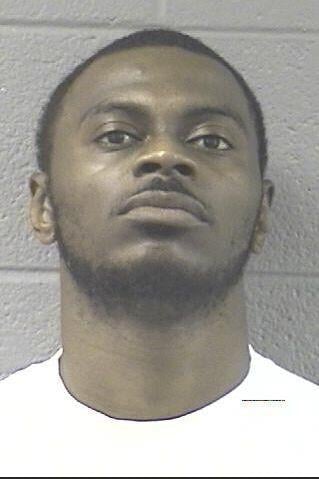 DANVILLE, Va. — The Danville Police Department has charged 43-year-old Khaleel Latwain Rodgers with possession of a firearm by a convicted felon in violation of VA Code 18.2-308.2, as the investigation into last night's deadly shooting on Rocklawn Avenue continues.
Khaleel Latwain Rodgers was the unnamed individual from the initial release who arrived at SOVAH Health Danville's Emergency Room suffering from a gunshot wound as well. He is still receiving medical treatment at a hospital facility for his injuries.
To ensure the safety of everyone involved, the department will not be releasing any location information on Rodgers.  
The hospital providing care as well as the local law enforcement agencies have been made aware of the felony warrants obtained against Mr. Rodgers and we anticipate he will be transported back to Danville when his condition allows.  
The Danville Police Department will be hosting a H.E.A.R.T. Heal and Engage After Recent Trauma on Rocklawn Avenue today at 4 p.m.  H.E.A.R.T. walks are a collaborative effort where the Danville Police Department partners with Danville-Pittsylvania County Community Services mental health experts to engage the local community after a traumatic event.
The teams provide updates on the crime and suspect information, and ensure any questions and concerns are addressed. All efforts will be made to reduce fear and anxiety for the neighborhood after this traumatic event, including offering the services of the trained behavioral health staff involved in the walk or follow-up if needed.