GRETNA, Va. — After a year-and-a-half hiatus from its routine quarterly meetings, the Pittsylvania Historical Society met on a picturesque warm evening in Gretna Monday for its first in-person function since before the COVID-19 pandemic.
In honor of this momentous occasion, organizers elected to hold the first ever Tomato Festival at Gretna's colonial-era Yates Tavern.
"We used to do a picnic every year at Frances Hurt Park in in Chatham, but this year, at Yates Tavern, we're doing a tomato-themed festival," said board member Diane McMahon just before the event began. "We've been having more events here, like Revolutionary War reenactments, and we hope to do more events in the future because it's such a neat piece of history."
Yates Tavern was built in 1750 and restored in 1976. According to McMahon, longtime historical society member Langhorne Jones threw out the idea of a tomato festival based on an article from North Carolina's Our State Magazine.
"Tomato festivals in North Carolina have become so successful," she said. "It draws so many people down there, so we said, 'Why not do one up here in Pittsylvania County?'"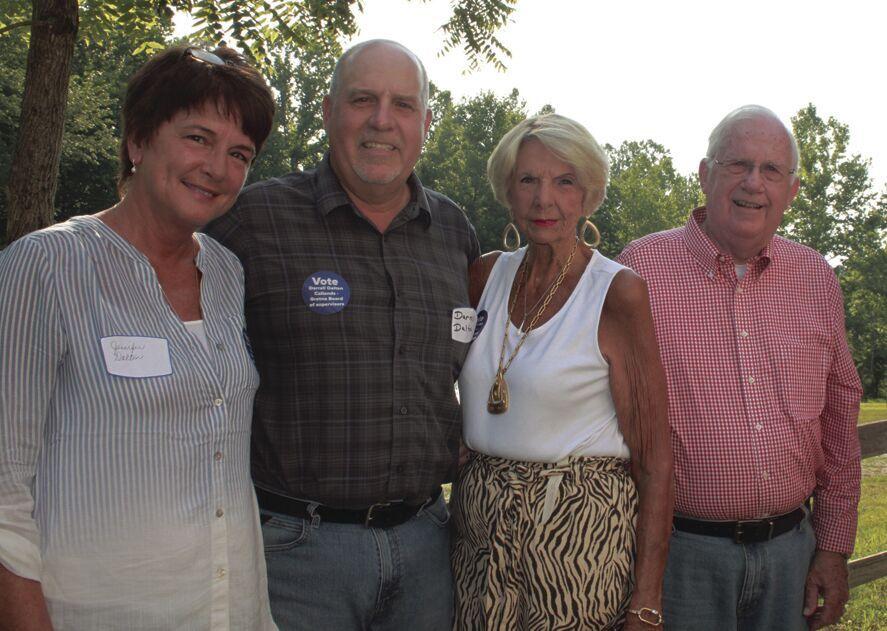 Notable attendees to the Tomato Festival included former Pittsylvania County Board of Supervisors Chairman and Banister District supervisorial candidate Jessie Barksdale, Callands-Gretna supervisorial candidate Darrell Dalton, Gretna socialite Arlene Creasy, Pittsylvania Historical Society President Bill Guerrant, Chatham Town Manager Richard Cocke and others.
"It is so awesome to be here at historic Yates Tavern for our first meeting since COVID," Guerrant said.
"I've never seen so many tomatoes in my life," said Creasy. "This is a great event given to us by the historical society at such a historical point of interest right here in Gretna, Virginia."
Creasy came bearing her "Vote for Dalton" badge, as did many at the event. Dalton said he wouldn't have missed it.
"When I worked for the county, we did work for them," he said of the Pittsylvania Historical Society. "It's a great organization, and I just felt like I needed to attend and support them and everything they're doing. This is a great place to be this evening."
The tomato pie was a hit, as many guests had never tried it before.
"I had never heard about tomato pie until I started talking with Diane [Moon] about a month ago," said Rodney Berger, owner of Artist Way Café in Gretna, which catered the event. "We decided to do some research, we made some different versions of it, and now we have this – the tomato pie we have today. We tasted it and we love it."
Board member Mack Doss, a Pittsylvania Historical Society member since 1979, organized the Callands Festival for 40 years until its termination in 2019.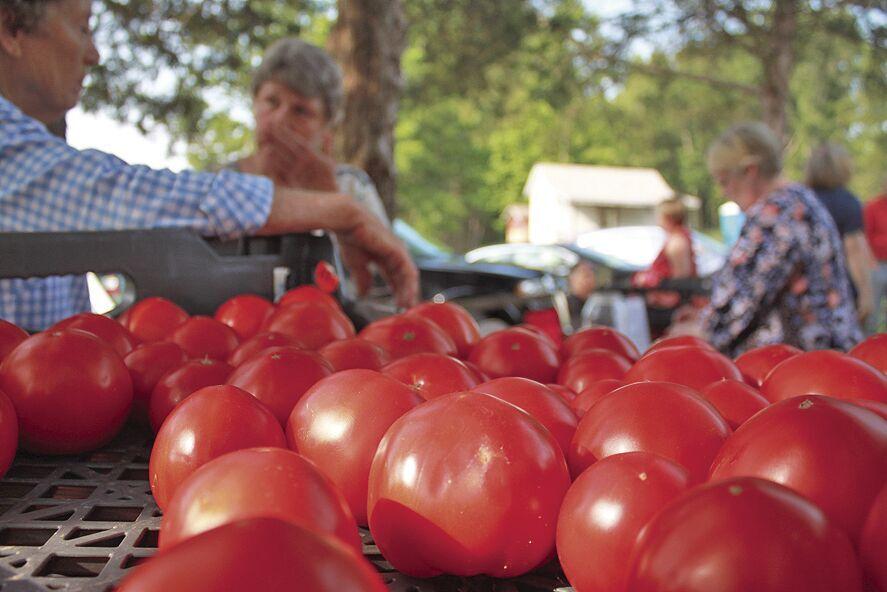 "Since we were no longer having the festival in Callands, we decided we needed to venture out and showcase some of the other locations in the county," Doss said. "We are trying to let people know that our interest is not just in Callands. Yates Tavern has been restored for a number of years, but it is not used very much."
The third Monday in July every year marks the historical society's summer members' picnic. Previous years included "standard picnic items," such as fried chicken and baked beans.
"We decided it was the right time to bring our summer picnic here to this end of the county," Doss said.
Eighty-five people attended the event, a fantastic turnout.
"This is event is a chance for the historical society to get together and see what we've been doing for the last four years," said board member Diane Moon.
In 2017, then-president Larry Aaron thought it was important to open more of the old buildings in the county, including Yates Tavern.
"Larry really generated more interest in the tavern again," Moon said.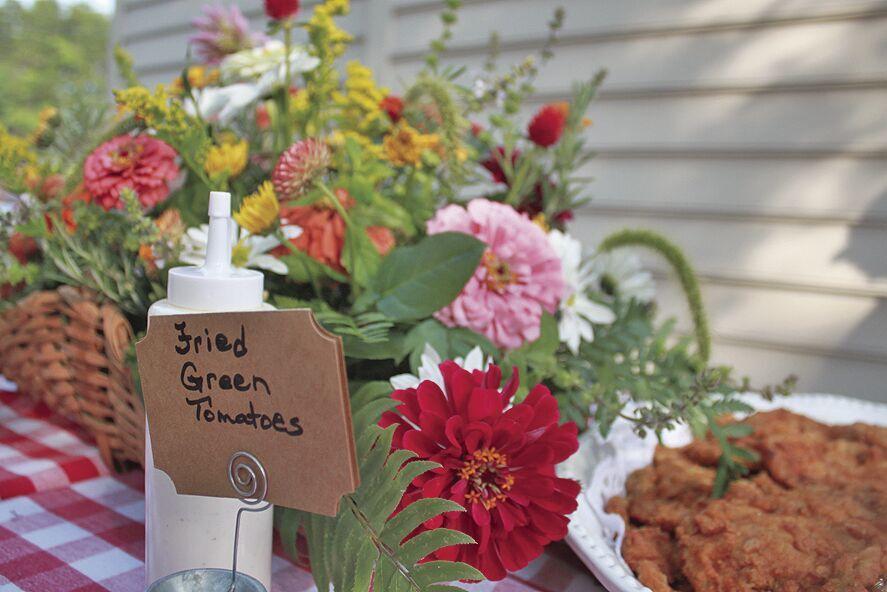 The tavern was furnished in late-1700s style in 2017, with the help of the Thomas Carter chapter of Daughters of the American Revolution, Gretna Garden Club and a grant from Colonial Dames of America. Moon and her team gradually worked to furnish the tavern, which features a main room, proprietor's bedroom, child's bedroom and basement and spans three stories. Rope beds complete with straw ticking, iron kettles and wooden tables completed the authentic furnishing of the estate.
"Everybody has been so helpful," Moon said. "Through the efforts of everybody, we have worked to do what needed to be done here, and we will continue to try to improve the property for events like this one."
McMahon added, "It is really, really nice, and we want to start having more events up here."