CHATHAM, Va.  — Carl and Anne Burke might be your average retired couple during normal times of the year, but every holiday season, they dust off their Christmas gear and dress up as Mr. and Mrs. Claus.
Going into 22 seasons, Carl taught at Hargrave for 34 years, teaching chemistry and physics as well as being chairman of the science department. After retiring in 1999, he bought himself a Harley motorcycle as a retirement present. However, it didn't last because as he was riding, he hit some gravel, dropped the bike and broke his foot and elbow. It would lead to something else, however.
After rehab, everybody was saying, "you look more like Santa everyday." because of how he was walking. So, he went to a costume shop and rented a Santa outfit, and it grew and grew.
Anne was a music teacher with Pittsylvania County schools for 25 years before retiring in 2001, two years after Carl.
Becoming a professional Santa isn't as easy as many would think, however. According to Carl, you have to train a lot, go through background checks and other stuff.
"It is very complicated. I belong to the International Brotherhood of Real Bearded Santas," he said.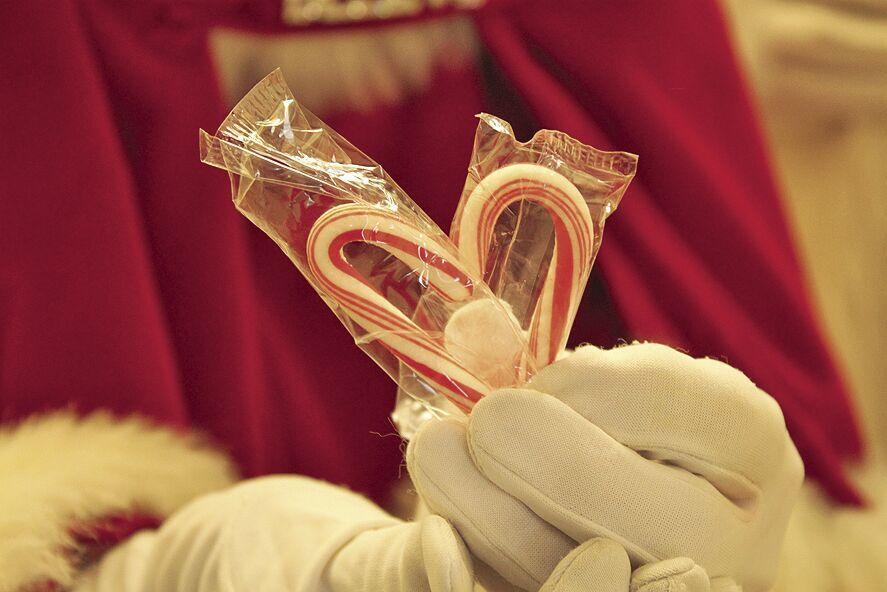 Carl shared he has done the Chatham Christmas parade for a long time and made some funny experiences in that time. He also shared he is doing an event in the River District for the first Saturday in December where they sit on a bench, and other people take pictures. He explains how people know where he is going to be.
"COVID shut everything down and people are just getting back out. I don't have a website, everything is word of mouth. We help businesses locally."
Carl shared what makes dressing up worth it every year.
"Being with the children and seeing the smiles," he said. "Mrs. Claus (Anne) has been a real asset since they'll go to her sometimes."
Carl shared one experience that sticks out above the rest.
"We like to work with special needs children as much as possible. At the Danville Science Center, there was a little girl that was nonverbal and couldn't talk. She communicated through hand gestures and eye blinks. She smiled all the time. She had her two brothers that were right there with her. Just to see the mother and her expression all the way from Martinsville, that was an outstanding event."
Carl and Anne have also done Christmas Stories in churches to promote the real meaning of Christmas as well as for a number of years visiting hospice in Danville and give them a Gideon testament and sing.
For Carl and Anne, they'll be looking to continue doing what they have been doing.
"We used to do Toys for Tots; we had many costumes. But people have been very appreciative of what we've done. It's been so worth it," Carl said.