CHATHAM, Va. and RICHMOND, Ky. — ­­Five long years ago, coach A.W. Hamilton and player Braxton Beverly won a national high school basketball title together at Hargrave Military Academy. On Tuesday, Beverly announced that he would reunite with his high school coach for one final season—this time, over 400 miles away from Chatham at Eastern Kentucky University.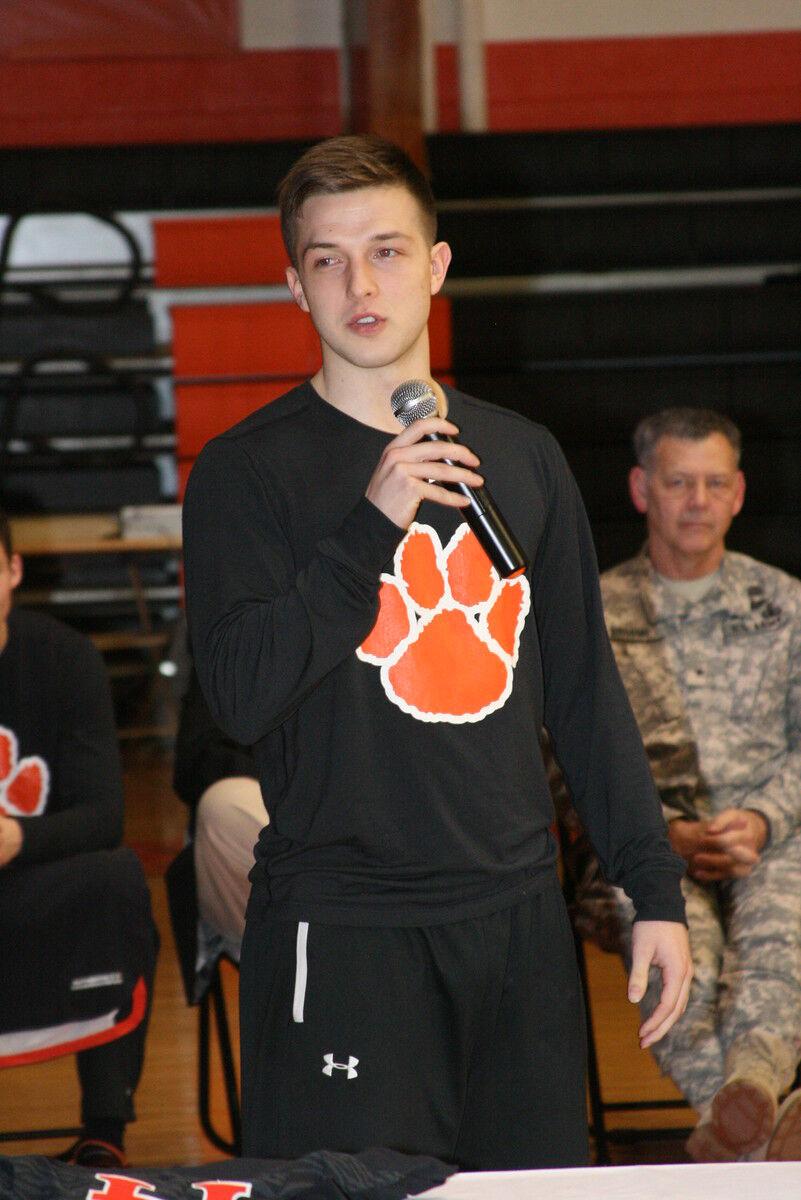 Hamilton and Beverly, both Kentucky natives, found themselves in the sleepy town of Chatham for a two-year high school basketball run that was anything but sleepy. For Beverly, the rigidity of cadet life—waking up before sunrise and balancing education, military training and athletics—wasn't the only thing that made this chapter of his playing career so unforgettable.
"That run at Hargrave was one of the better two-year runs in the history of the program and the history of the school," Hamilton told the Star-Tribune Monday morning. "It was an incredible run for Braxton. He's just got that magic about him. He's one of those guys who does things that you just can't teach. All you can do is watch and say to yourself, 'Wow.'"
During that run, Beverly surpassed superstar Charlotte Hornet Terry Rozier for the single-game scoring record, ripping the basket to tally 70 points in a single contest at the 2015-16 season's Pepsi Fight Against Cancer game.
At North Carolina State University, where he has played the last four seasons, Beverly became one of the only players to ever score over 1,000 points in a Wolfpack jersey and recorded the fourth-most three-pointers made by any N.C. State player in history. His 136 three-pointers in his first two seasons at N.C. State marked the most of any player in program history through their sophomore season.
"I'm really excited about [Beverly] transferring to Eastern Kentucky," Hamilton said. "He's one heck of a basketball player, but an even better person."
Hamilton served as the head coach of Hargrave's 2016 National Championship team, as well as the 2017 team that advanced to the National Final Four. In those two years, the Hargrave Tigers saw a record of 90-3.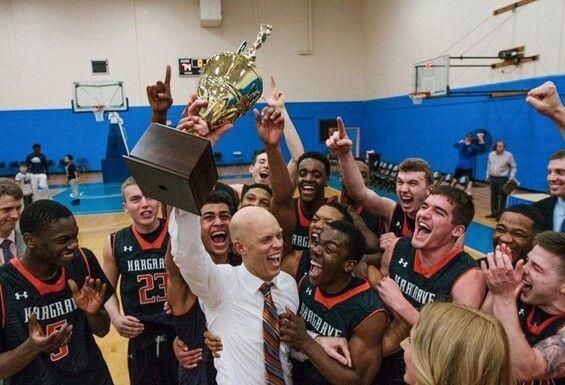 "Basketball wise, going to Hargrave took my game to another level," Beverly told the Star-Tribune Tuesday morning. "Not only to be able to play and learn from Coach Hamilton and his staff, but the talent of the players I got to play against—it was just a whole other level. Just the talent I went against every day in practice really helped me up my game and learn how to fix my weaknesses, and it ultimately led to the success I've had in college."
It would be in 2017 when both Hamilton and Beverly would depart the orange-and-black-clad gymnasium in Southside Virginia in search of greener, or in this case redder pastures, in Raleigh. Hamilton would go on to coach under Kevin Keatts, who was also the head coach at Hargrave from 2003 until 2011, when he was succeeded by Hamilton in that role.
"When I went to N.C. State, Braxton wanted to come to with me," Hamilton said. "When you think about why he's coming to Eastern Kentucky now—one thing about us Hargrave guys is that we're all one big family. It's a decision we all made: coach Keatts, Braxton and his family, we thought it would be the best way for him to finish his collegiate career."
Beverly is from Hazard, Kentucky, less than a two hours' drive from his new (old?) coach at EKU—himself a native of Georgetown, Kentucky, which is just outside of Lexington.
"Braxton has the opportunity to play in front of his hometown, and his family can come watch him play for this program," Hamilton said. "It was a collective decision by all of us."
Beverly, originally an Ohio State pledge, overcame a denied waiver for eligibility at N.C. State by the NCAA in 2017, something Keatts at the time said was "embarrassing" for the NCAA and "devastating" for Beverly. Now with a graduate year of eligibility left to spend, however, Beverly couldn't be more thrilled to reunite with Hamilton, who was named head Colonel of Eastern Kentucky basketball in 2018.
"I will graduate from N.C. State in May and transfer to Eastern Kentucky to complete my college eligibility," Beverly said. "I look forward to going home and playing in front of a community that has done so much for me."
Beverly's decision to transfer was a recent one.
"Of course with them giving us an extra year, it was kind of a thought to take advantage of another year of college basketball," Beverly reflected. "The transfer decision didn't really happen until after the season ended. The way things played out, once I talked to Coach Keatts, I got some advice, we sat down and talked about it. Hamilton had some openings, so I told Keatts that would be an ideal situation to be able to go back home and play. Thankfully, it worked out that I now get to do that."
Beverly said he is grateful for the four years he spent with the Wolfpack, despite the frustrations early on.
"Coming to N.C. State was one of the best decisions I've ever made in my life," Beverly said. "I've grown as a basketball player and person while being a part of this program. I've always wanted to be an inspiration to people, especially to people who sometimes are a little hesitant to dream big and chase their dreams."
Hamilton added, "I'm so proud of what he accomplished at N.C. State. Coach Keatts and I talked about it, and we felt like he's done a lot for N.C. State in the last four years. But he's graduating, so him coming home would be the best way for him to finish his career."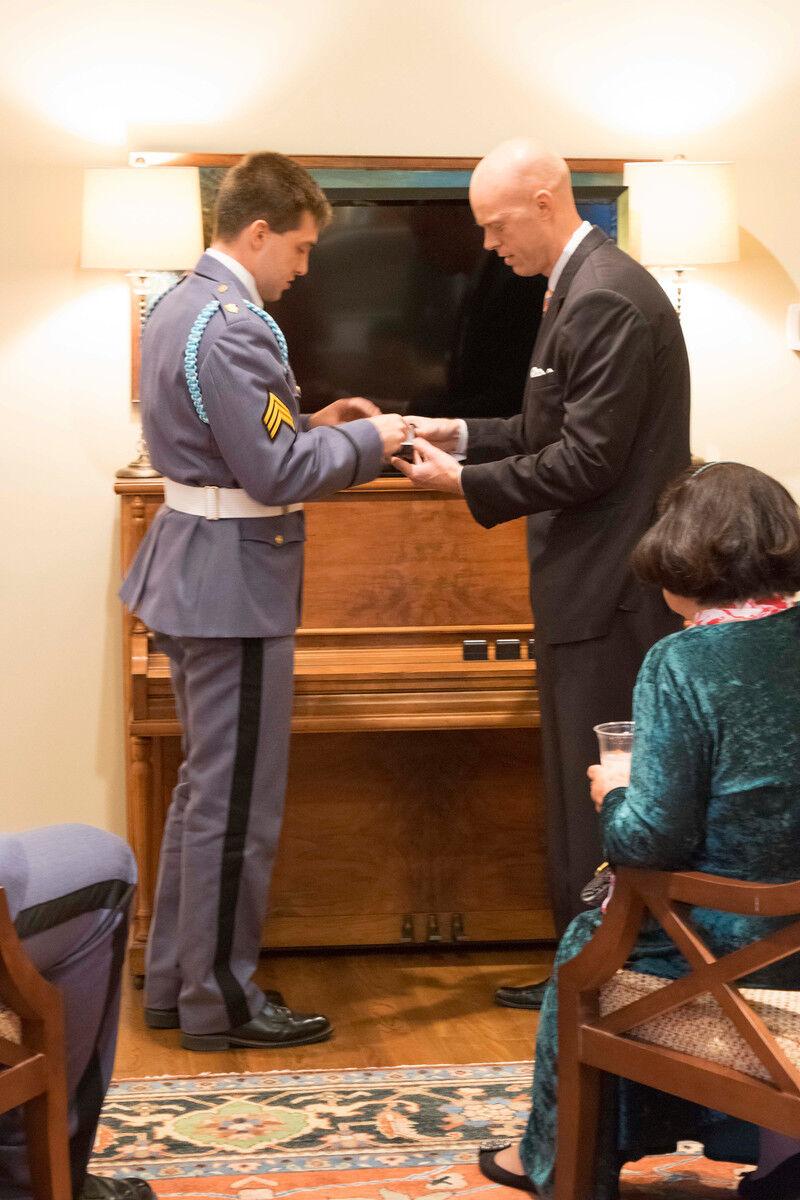 Hamilton's relationship with Hargrave Military Academy started in 1999, when he was a cadet and basketball player himself under then-Assistant Coach Keatts before signing with Wake Forest. Hamilton said Beverly has done nothing but make the Hargrave family and the Chatham community proud.
"I think Braxton Beverly, the way he has represented himself and his family, should make everyone at Hargrave extremely proud," Hamilton said. "He was cadet at Hargrave for two years, a model cadet. Everybody, all the alumni, everyone affiliated with Hargrave should be really proud of him and everything he has accomplished. He will go down as one of the all-time greats to ever go through the academy. That should really be talked about."
Beverly, a 6-foot, 185-pound guard, averaged over 8 ppg while shooting 37 percent from behind the arc during his time in Raleigh. He was first team All-state in Kentucky as a junior in 2015 before earning the rank of captain on Hargrave's 2016 National Championship team.
"I love playing for Coach Hamilton and the passion he brings for the game," Beverly said. "He wants to win, and he really cares about the people he's coaching. It makes me really want to play for him again whenever I got the opportunity. He brings a new level of excitement to the game that people really feed on. He makes people really want to give it their all and go win."
In only his second season at Eastern Kentucky University, Hamilton was voted the 2020 Ohio Valley Conference Coach of the Year. During his freshman year as Hargrave's head honcho, Hamilton also famously coached the Los Angeles Lakers' standout sixth man Montrezl Harrell in the 2011-2012 season, when the Tigers finished as runners-up in the National Prep Championship game.