DANVILLE, Va. — The Western Hemisphere V-Nuts won their inaugural contest against the Native American National Team Warriors in a 13-5 rout Monday night at Otterbots Stadium.
Just one pitch after V-Nuts outfielder Van Gupton Jr. (North Carolina, Wake Tech) was batted in, third baseman Corey Everett (North Carolina, Guilford Tech) added a solo shot for an early 2-0 lead.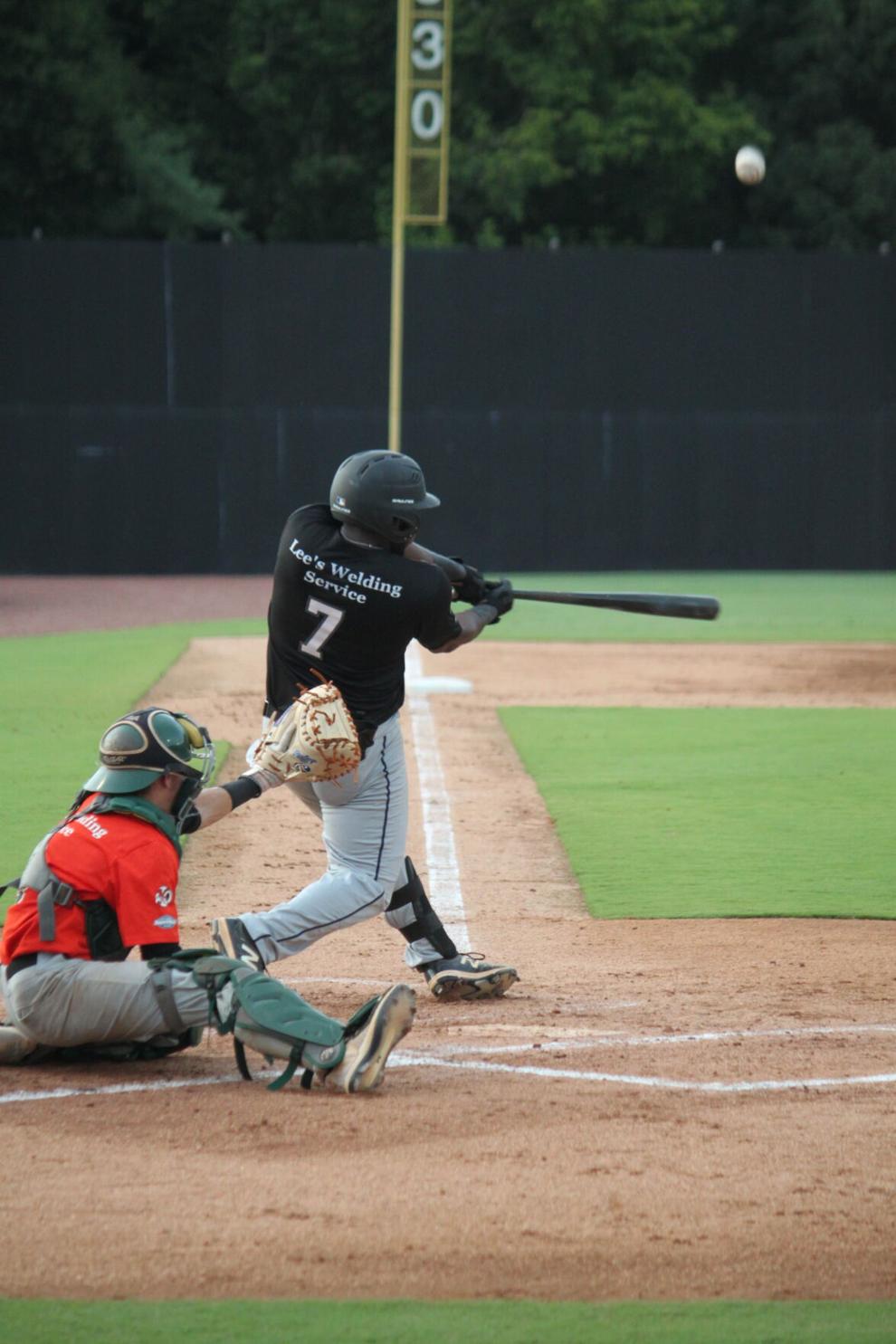 In the bottom of the first, the Warriors answered with a run of their own, but the onslaught was only beginning.
The V-Nuts would go on to close the top of the second 8-1 after Gupton returned to the plate to fire off a three-run homer. First baseman Darrel Farley (Virginia, Caldwell CC) recorded a two-run homer of his own.
Matching the productivity of their offense, the "D-Nuts" held the Warriors to a single run after two. With a full count on the board in the bottom of the second, Alex Rodriguez (Cuba, Miami Dade CC) reeled in a web gem on what looked like a goner.
V-Nuts pitcher Joel Baker (Alaska, Arkansas-Pine Bluff) recorded a pair of strikeouts to conclude the inning.
The Warriors seemed to get their defense rolling after finally hampering Western Hemisphere's rout with a scoreless half-inning in the bottom of the third. After Warriors pitcher Luke Rattenne (Cherokee, Park University) pitched Everett a leadoff walk, he gained momentum with a strikeout that was swiftly followed by a 1-4-3 double play.
The V-Nuts, which employ players from the U.S., Cuba, Dominican Republic, Great Britain, The Netherlands, Germany, Belgium and Sweden, would prove too much for the Native American National Team as they went on to win 13-5. Gupton emerged as the game's MVP with his solo shot and three-bagger.
The Native American National Team was compiled by Danville native and president of Sophos International Frank Fulton, and is made up of players who have heritage with one of the 400 Tribal Nations that exist within North America.
"Our players represent the Spirit of the Life Warrior. They treat the game, others, and themselves with respect," said Fulton. "They enjoy playing the game and they represent their unique heritage of the past by sharing the history of their culture in word and deed."
Native American Nations represented on the team include: Cherokee, Chippewa, Comanche, Iroquois, Kickapoo, Lumbee, Pasqua Yaqui, Piscataway Conoy, Powhatan, Sioux and Tuscarora.
"The Otterbots could not be more excited to host the Native American National Team's Danville debut," said Otterbots General Manager Austin Scher. "The partnership between the Appalachian League and USA Baseball has not only provided new and unique opportunities for our players and coaching staff, but also for our incredible fans. Being able to host these games will be a phenomenal experience for all involved."